---
We offer
small group learning
by limiting to three to four students per class. This small classroom size enables us to monitor and offer undivided attention to students. We cater to personalize their learning, as many schools even at the same level teach different sequence of topics. Here, we customize our program according to our students' needs. Some students need one-to-one tutoring and our mentors can individualize their learning to cater to his/her needs.


What we do:
We analyse your child's strengths, weaknesses, his/her learning style, his/her learning needs and we customize learning strategies that best suit him/her.
We customize our lessons to synchronize with your child's school needs so that he/she can perform well in school and in examinations.
We identify learning and metacognitive strategies so that your child will develop good learning skills.
We encourage active participation through problem solving and discussion during lessons.
We extend their learning using technological tools to help them to visualize concepts and theorems.
---
We have
designed our learning environment
to help our students to learn and to participate learning through active work, discussion and through question and answer. We do not believe that our learning environment must be arranged in a "frontal teaching" style with desks and chairs facing the front. We also do not advocate frontal teaching but learning through active participation. Our room designs were created by Associate Professior Philip Wong who designed and developed various learning environments in National Institute of Education (NIE) and in IDA-NIE-Microsoft multi-million dollar research "Classroom of the Future" (COTF) projects.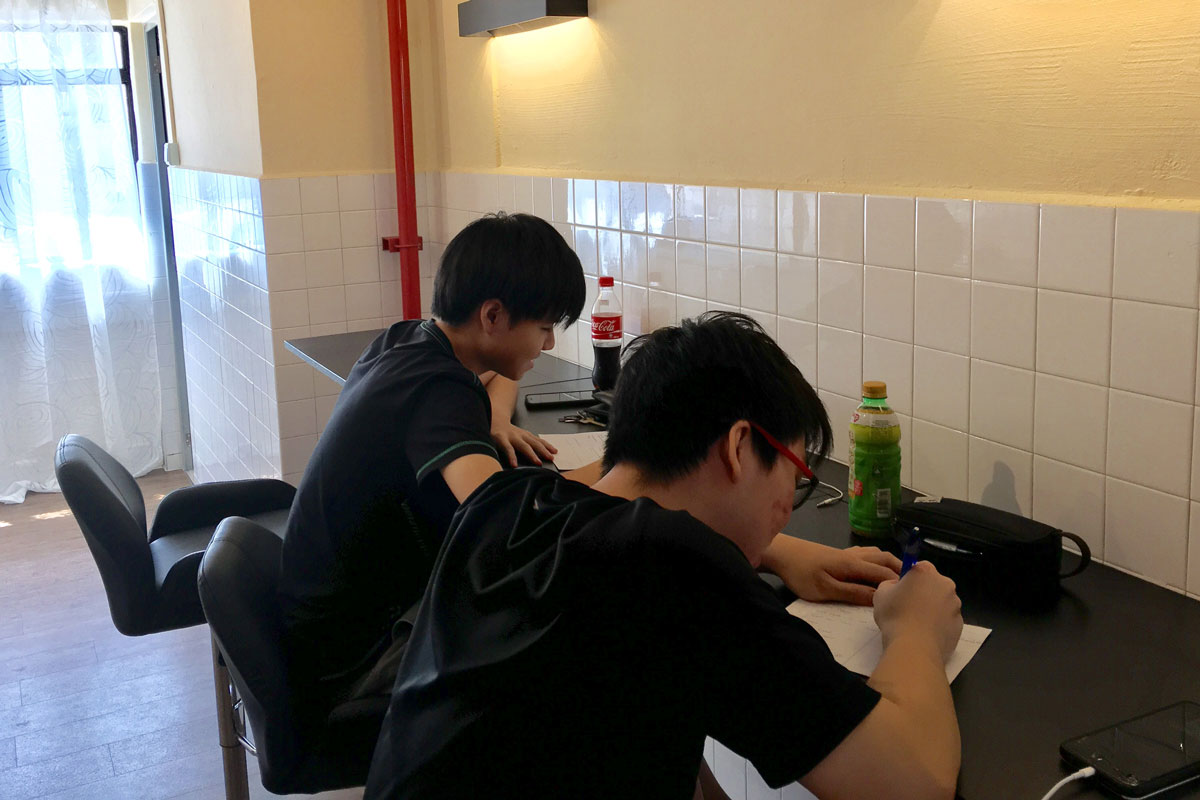 ---